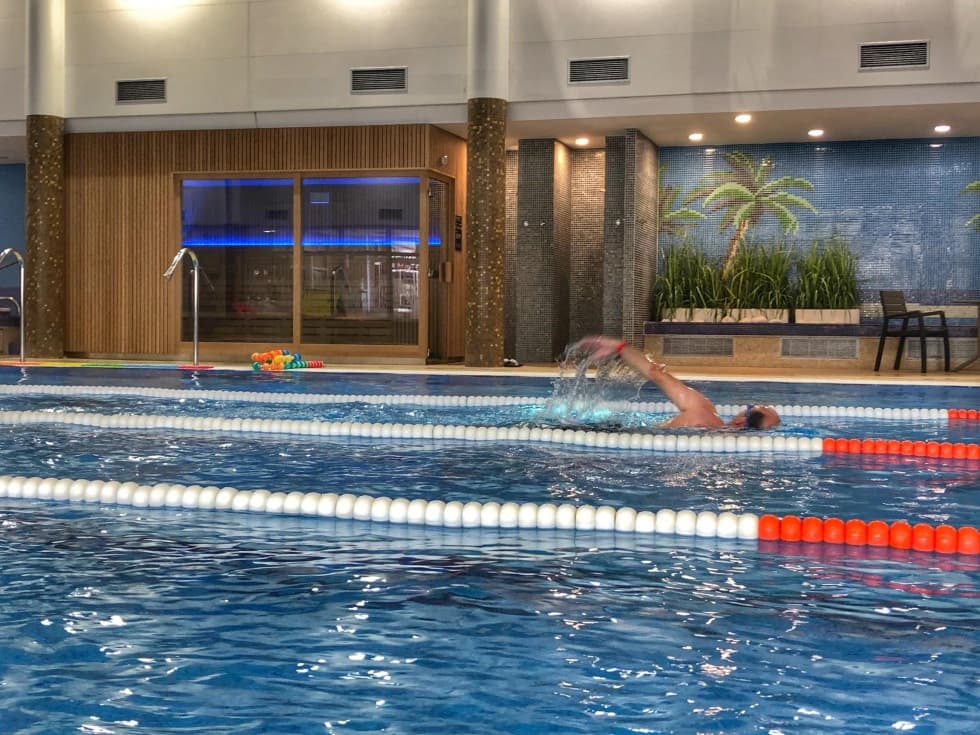 We have opened a new Sauna on the water for you. You can now enjoy two saunas in the water world.
The Finnish sauna has a pleasant temperature of 70 ° Celsius and a fresh orange essence. This scent gives us joy, harmonizes digestion, relaxes and calms us down. The interior of the sauna offers panoramic views of the pool. The sauna is ideal for families with children who are learning or just started going to sauna.
When staying in the sauna, be covered in sheets. When staying in a swimsuit, please put a towel or sheet underneath you.
You can enjoy time in the pool and in the saunas as you wish. After the basic hour, the entrance fee is calculated by minutes from the price of the basic entrance (so you do not pay for the whole next hour).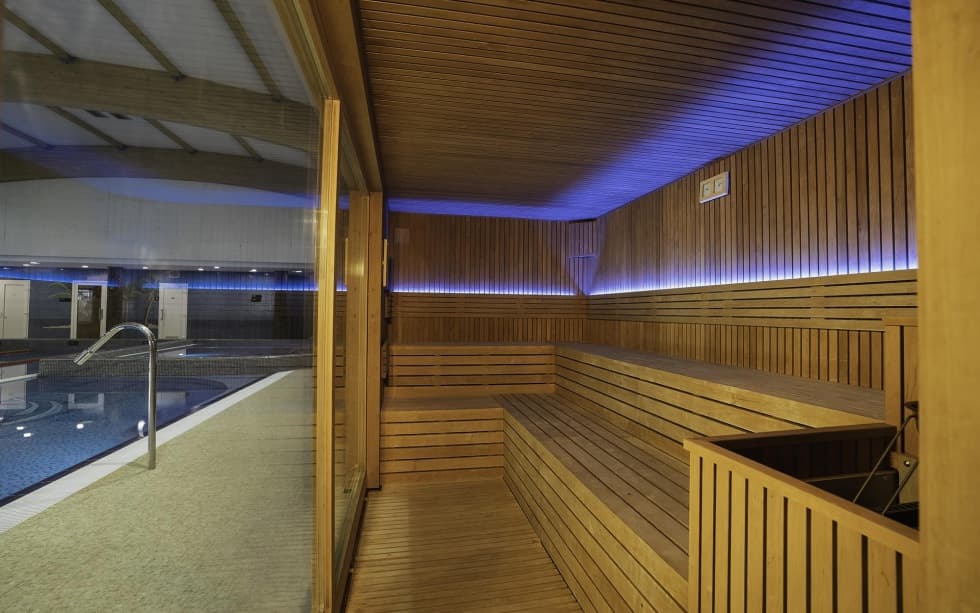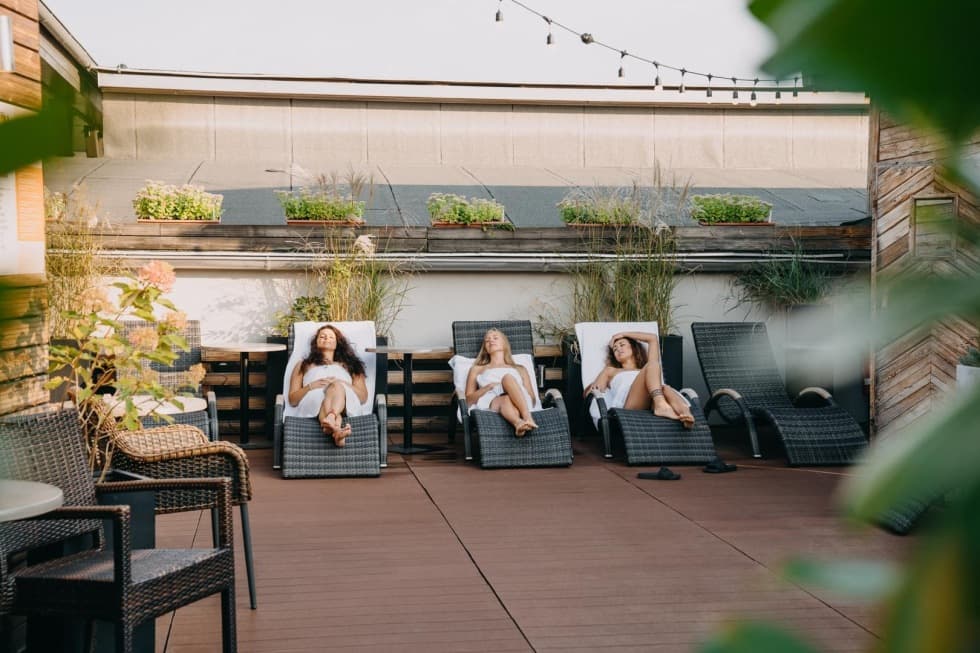 For every entrance to our wellness during Happy hours in the summer, you will receive extra minutes from us as a gift.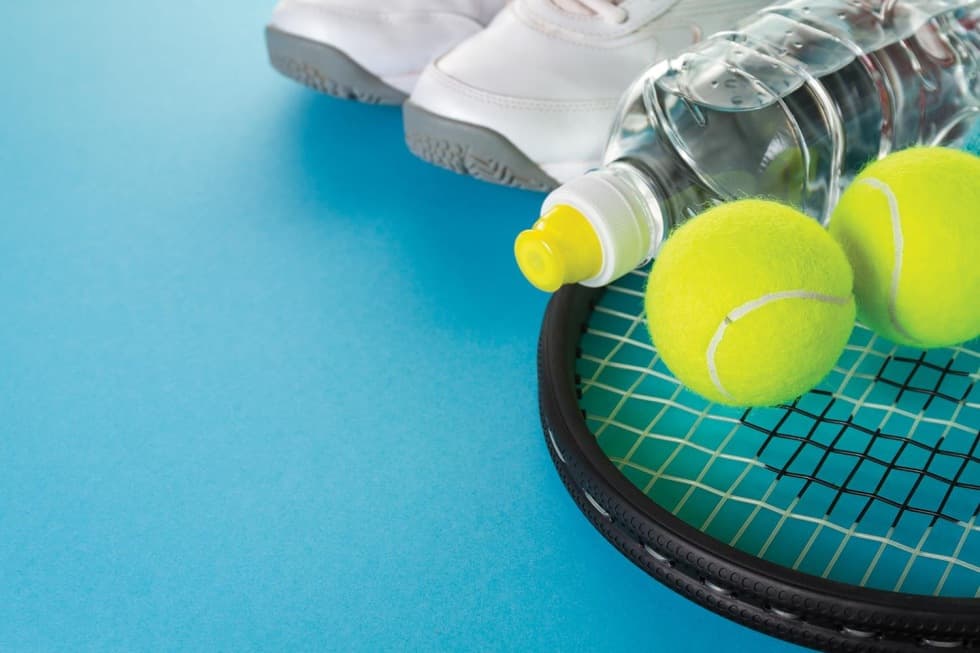 Enjoy half an hour of free sports. 60 + 30 min extra play for free applies for badminton and outdoor tennis.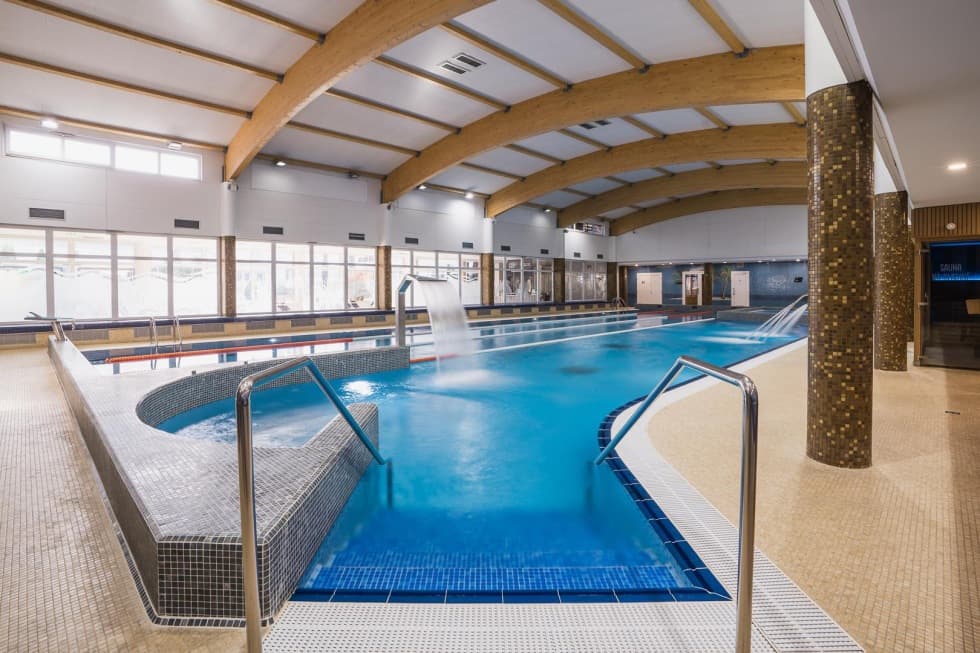 Our heated indoor pool in the Water World is now turning into a more family-friendly place.