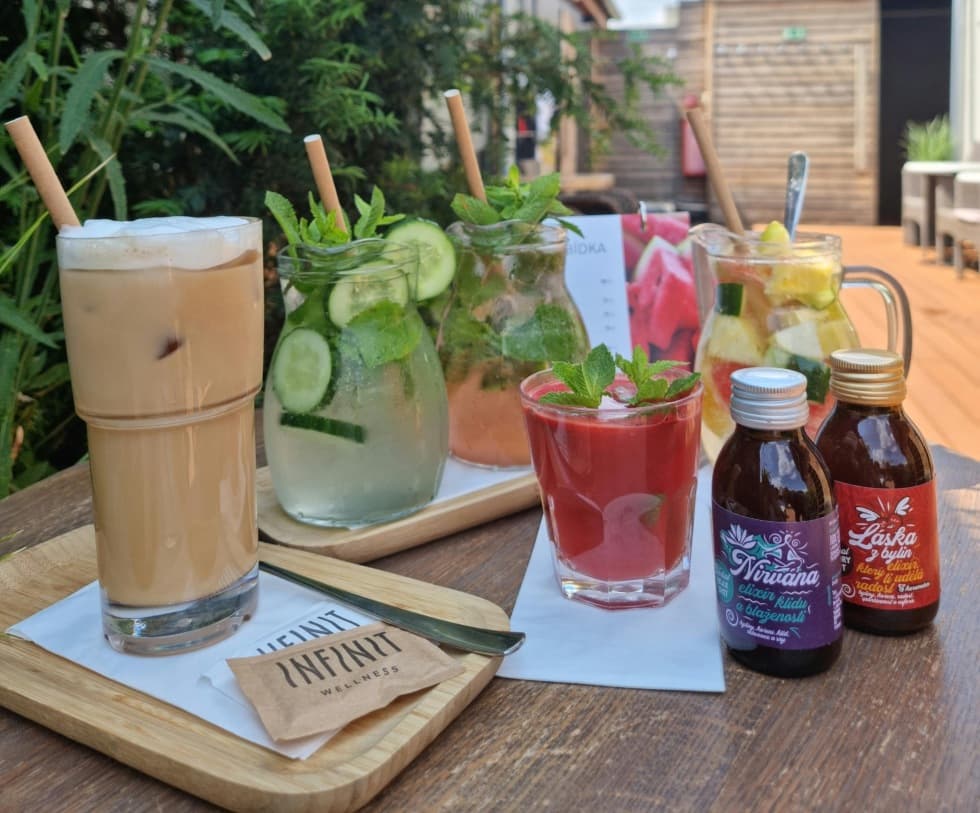 We have expanded the range of refreshing drinks for the summer season at the fresh bar of our Sauna world.
You can try:
Iced frappe
Cucumber and strawberry lemonade
Fresh watermelon juice

Our year-​round favorite is Water with fruit - a drink and a snack in one, that refreshes you after the stay in the heat of our saunas and helps to chase away your hunger.
To stimulate or relax your mind, you can try our herbal elixirs, full of infusions of herbs and spices. They induce a good mood, let you leave the worries of the whole day behind and fully immerse yourself in relaxation.
We look forward to seeing you at the sauna bar!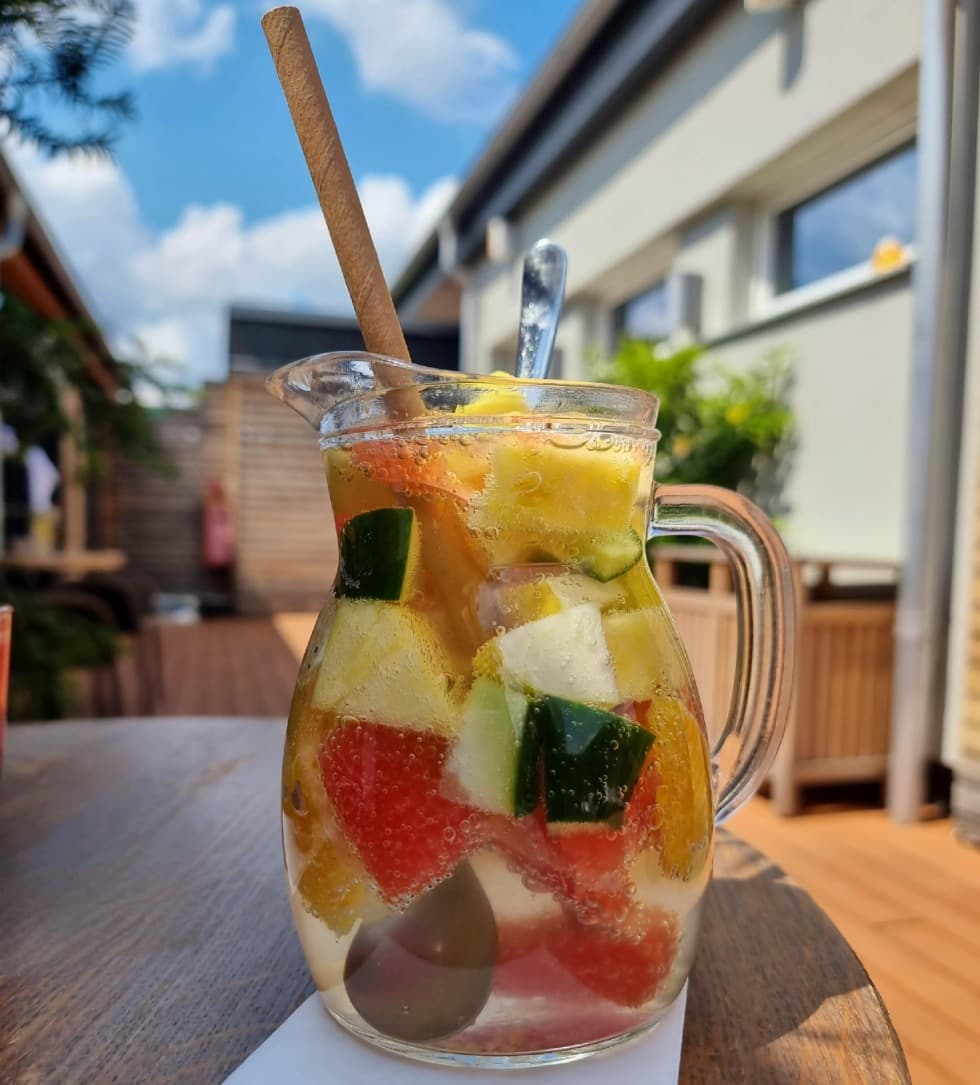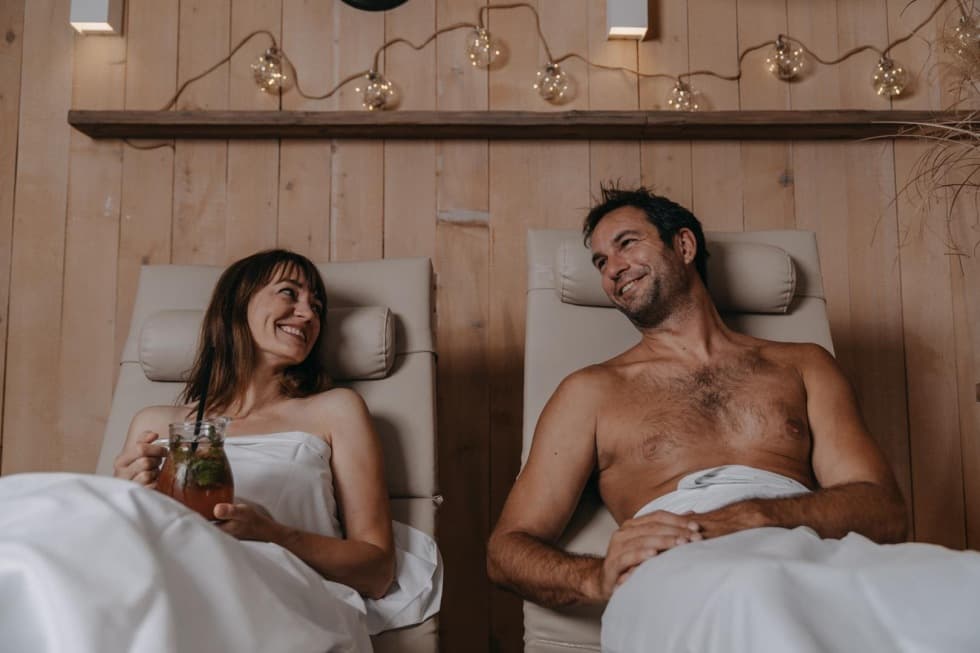 From Monday to Friday you get 60 minutes extra free of charge in addition to basic wellness entrance.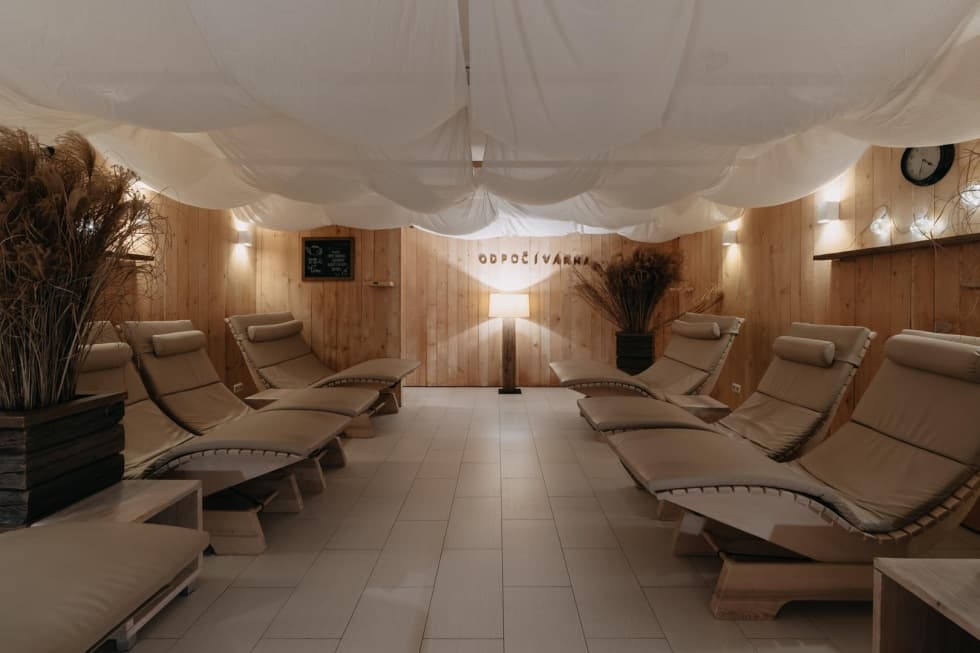 From Monday 2.10. we will be looking forward to seeing you during our new opening hours.